Meghan and Pete Ballou started out at Village of the Valley opening their coffee shop in June of 2019.  Their grand opening was shared with the opening of Isle Candle Company and they have been growing ever since.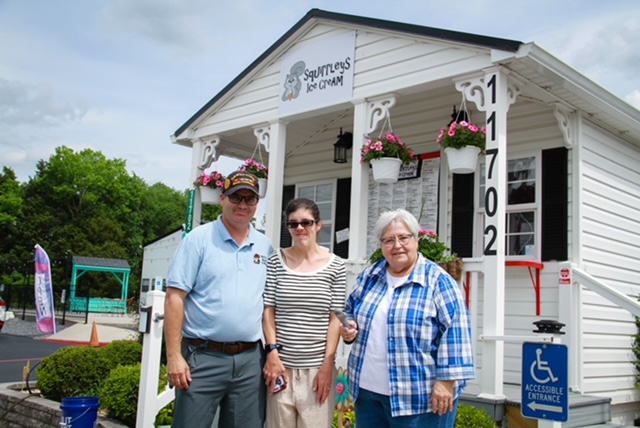 Meghan and Pete can't wait for their family business to grow and to provide their guests with the same great service Grammie (the previous ice cream shop on the property) did for over 4 years at Village of the Valley. The ice cream served at Squirrleys Ice Cream comes from Windy Knolls Creamery & Farm out of Lancaster, PA.
We look forward to seeing you soon!!